On the 10th of March, 2016, 103 Real Madrid Graduate School (RMGS) students jumped up in a transatlantic airplane and flew from Madrid to New York to participate in a week-long study tour, a kind of life-time experience, which was a part of their MBA Sport Manager program.
As a visiting lecturer and fitness management teacher at Universidad de Madrid and RMGS, I had the privilege to organize the fitness venue visits. This was the first time in RMGS history that fitness management and fitness venue visits were incorporated in their sport management curriculum. Earlier in this year I had a 2 days lecture on this topic in Madrid, so the students were aware of the major issues of the fitness industry and they were really open-minded and enthusiastic when they learned that I would introduce them some of the most unique Fitness Complexes in NY City.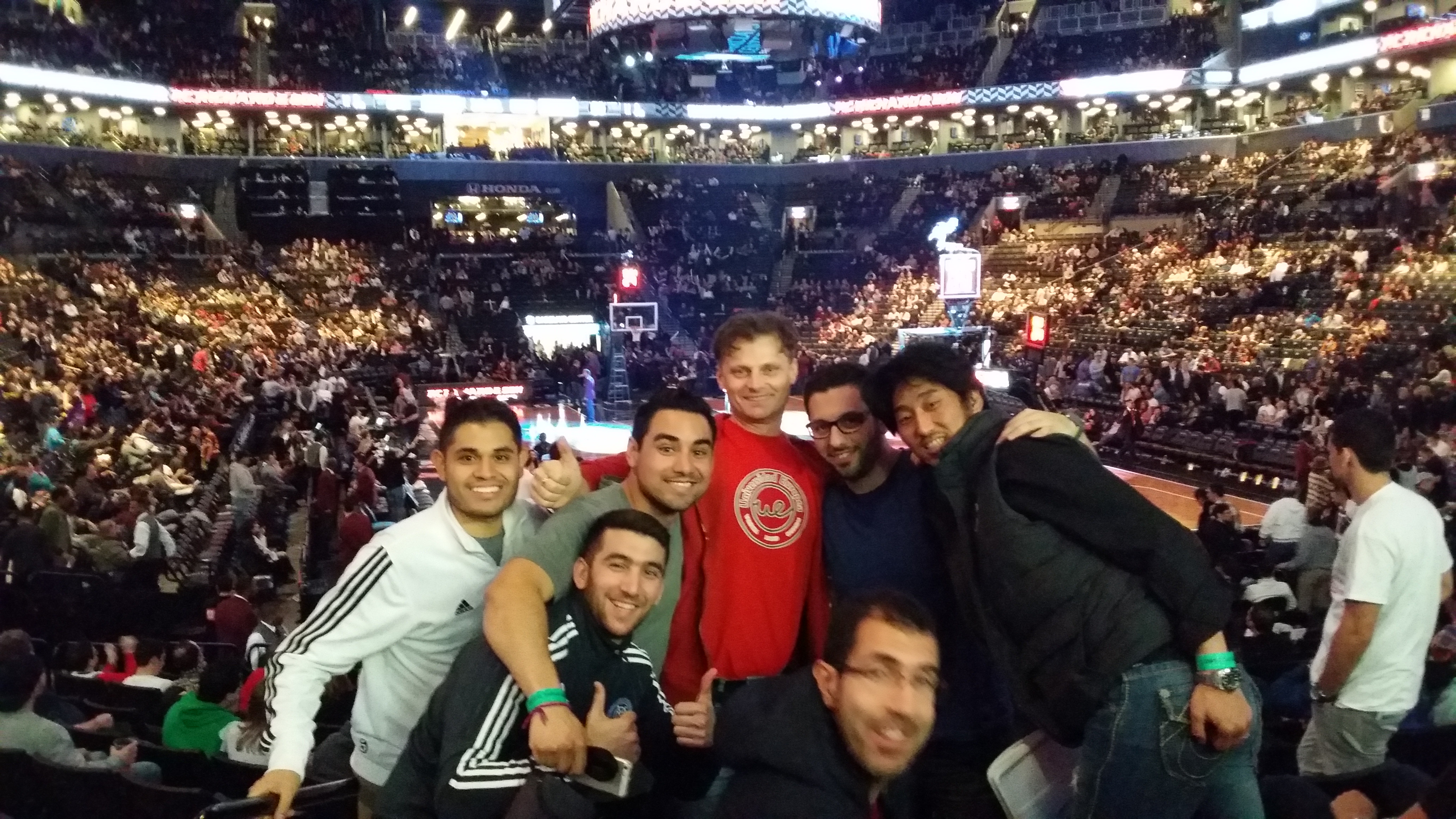 The whole journey was a great challenge for me, because it was quite extraordinary to organize properly every details from my office in Vac, Hungary, without ever being personally in these places. Luckily, I had great contacts, owning to the fact that I regularly attend various conferences and professional meetings internationally. In spite of this, it took me 5 months to get to the executives and set up the visits properly! Do not forget, we had to accommodate 100 students during the visits, divide them into smaller groups, and certainly provide them high quality presentations, not only passive observation.
As a matter of fact, everything worked smoothly, our hosts were superb, not only just offered a tour, but the top managers also gave awesome presentations about management topics. 
Personally, I enjoyed every moment, the great feedbacks, the whole atmosphere, and I appreciate so much the past 23 years journey that led me here in this position. My first New York staying in 1992-93 (while I was a P.E. student, I traveled to the US to learn the language, and in order to support myself I worked as a construction worker) was not as much fun as now - read my earlier blog post on this back up story. 
So, check this video that was filmed and edited by me, and have an overview of the RMGS study tour from my angle (it does not include the sport manager part, only the fitness tours, and the major league games I visited):
About the Fitness Venues:
Parisi Speed School, (not an everyday fitness club, more like a sport performance complex) at Fair Lawn, NJ, is a performance sport Franchise System, with 85 locations across US and internationally. It has been developing successful techniques to improve speed and agility in young athletes for over 20 years.
Parisi Method 4 (PM4) is a revolutionary approach from Bill Parisi.  PM4 incorporates four fundamental and essential elements that are proven to be game-changers for coaches who are serious about their athletes' training, reducing the chance of injury, reaching their physical potential, all while building confidence and bolstering team unity. 

The four PM4 elements are:
Active Dynamic Warm-up - The cornerstone of PM4, this true warm-up focuses on specific exercises and choreographed maneuvers during dynamic muscular movement to increase body core temperature and blood flow.
Movement Skill Methods - This phase is focused on the four areas important to a strong and powerful foundation:  deceleration, acceleration, change of direction and maximum speed.
Strength and Power Development - Also focused on four areas, this phase targets the muscular and nervous systems in order to create strength, power and stabilization throughout the body.
Total Conditioning - The final phase of PM4 is focused on athletes who want to reach an athletic potential that they may not be aware exists within themselves by extending a lot of power over extended periods of time.
 To reach Parisi's webpage click here
Thanks for the possibility for Jeff Boucher, Director of Strategic Development of Parisi Speed School to show us around and give a fantastic presentation!
The other venue we visited was The Chelsea Piers Sports & Entertainment Complex, a 28-acre waterfront sports village located between 17th and 23rd Streets along Manhattan's Hudson River. Imagine how huge it is!?? The tragic ended Titanic was supposed to dock at these piers 100 years ago..
This $120 million, privately-financed project opened in 1995, transforming four historic, but long-neglected, piers into a major center for public recreation and waterfront access. Situated on Piers 59, 60 and 61 and in the headhouse that connects them, the Complex features the following sports and entertainment venues:
The Golf Club at Chelsea Piers
The Sports Center Health Club at Chelsea Piers
Sky Rink at Chelsea Piers
The Field House at Chelsea Piers 
Bowlmor Chelsea Piers
PIER SIXTY at Chelsea Piers (Event Center)
THE LIGHTHOUSE at Chelsea Piers (Event Center)
Chelsea Piers Maritime Center
Studios at Chelsea Piers 
The Sports Center at Chelsea Piers is New York City's most inspiring gym, with more space, more sports and more world-class trainers and instructors than any other health club in the city.
For more info about the Chelsea Piers Complex click here
Thanks for the possibility for Jared Deptula, general manager of Chelsea Piers Sports Complex!
Besides the fitness tour, the students were able to visit the following sport institutions and listen to presentations: (it was not organised by me)
MetLife Stadium, Red Bulls Arena, Yenkees Stadium, Rutgers University, St. Jones University, NY Cosmos.
We also had fantastic time to go to NBA (Brooklyn Nets), NCAA basketball (VCU - Davidson), NHL (NY Islanders vs. Florida Panthers) games at Barclays Center in Brooklyn, and an MLS soccer game (NY–Toronto).
Thanks for my colleagues from Real Madrid Graduate School:
Juan Carlos Focinos, Marta López, Angel Sanz (European Director of Spartan Race), Pablo Burillo. 
Special thanks for Graham Melstrand, Executive Vice President of American Council on Exercise, who helped me to find the relevant contacts to these venues.
It was a great privilege for me to be one of the organizers, and participate in this Study Tour!
 I believe that this amazing study tour offered the most valuable sport management practical knowledge, so I highly recommend this graduate school for those who are serious about their career development!